November 23, 2016

What Is It? An implant-supported denture is a type of overdenture that is supported by and attached to implants. A regular denture rests on the gums, and is not supported by implants. An implant-supported denture is used when a person doesn't have any teeth in the jaw, but has enough bone in the jaw to support implants.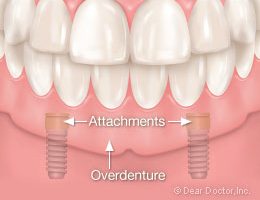 August 8, 2016

"Two-implant Overdentures" are an affordable option that combines the stability of implants with the economical costs of dentures Do you know a denture-wearer who has trouble speaking, eating or achieving comfort and stability with either their upper or lower dentures?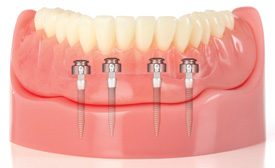 July 12, 2016

By AGNES DEZAK, RDH Almost any hygienist who works with denture patients has stories about treating people who are unhappy and uncomfortable with their dentures or partials. While these devices are an improvement over the total or partial edentulism that patients would face without them, many patients still experience discomfort or self-consciousness, and many are sad that the prosthetics cannot perform like their natural teeth did.
Back to Press Center