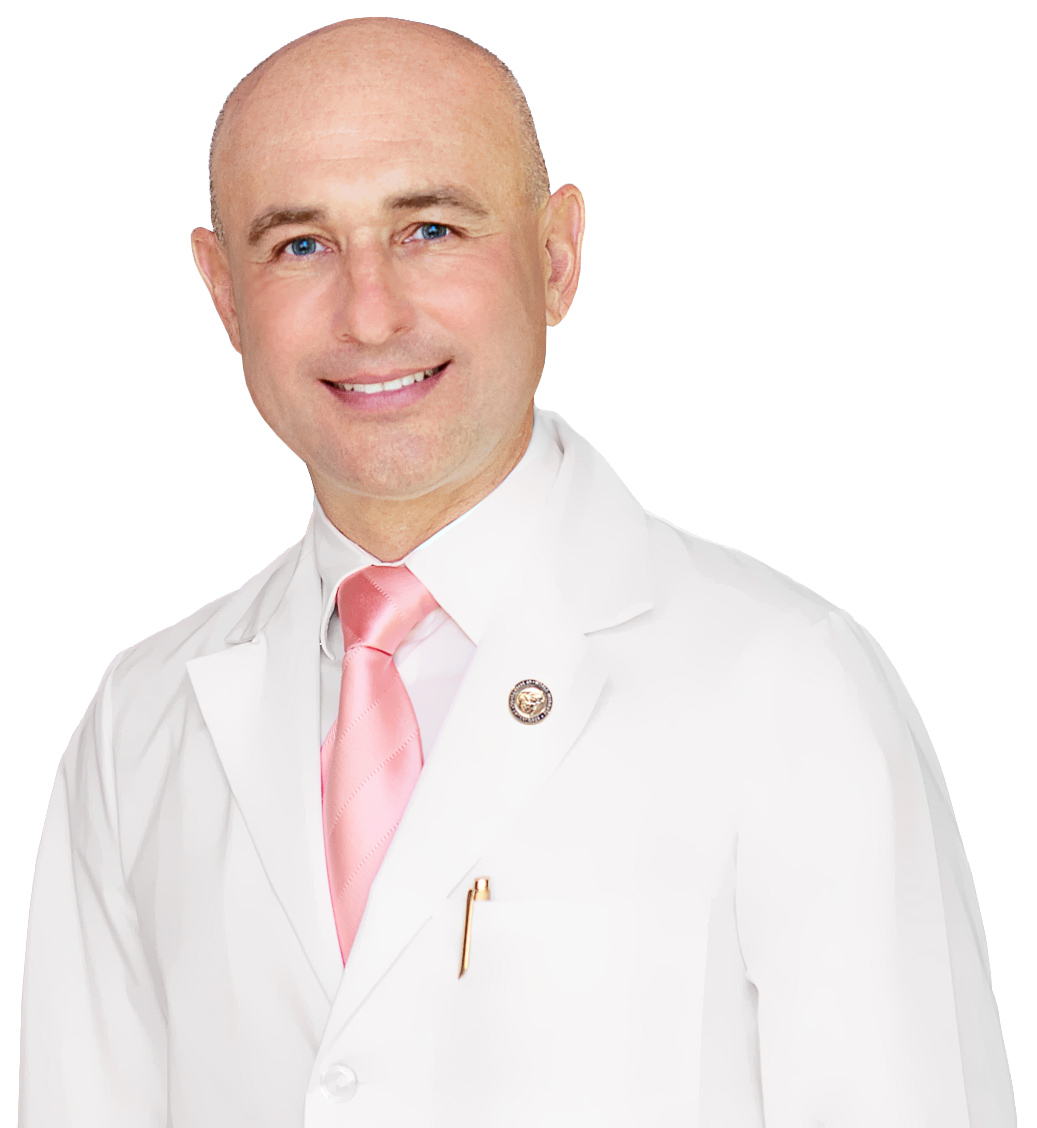 Welcome to Gorbatov Dentistry!
Dr. Dmitry Gorbatov has graduated from two dental schools: New York University Dental School, where he became Doctor of Dental Surgery (D.D.S.) and Moscow Dental Institute where he received his Ph.S. degree. Dr. Gorbatov completed one year residency in TMJ and Oral Facial Pain Disorders Specializing in Cosmetic Reconstructions and dental Implantalogy. Dr. Dmitry Gorbatov attended LVI, Las Vegas Institute for Advanced Dental Studies, which allows him to provide life changing experience for his patients through Complete Smile Makeovers.
Backed by 28 years of experience in Cosmetic Dentistry and Dental Implantology Dr. Gorbatov is a member of the International Academy of Implantology, the American Academy of Cosmetic Dentistry and many other professional associations. Please book an appointment to visit the Dentist in Hollywood, FL.
Holistic Bio-Compatible Dentistry

Holistic Bio-Compatible Dentistry

Mercury exposure can cause serious and costly health problems such as:

Cardio vascular issues such as Chest pain.
Neurological disorders such as seizures, muscle spasms, emotional problems such as irritability and depression.
Can cause disease of joints and arthritis.
A weakened immune system that makes you easier to get sick.
Allergies.

Read more about Holistic Bio-Compatible Dentistry

Periodontal Treatment

Periodontal Treatment

By utilizing these procedures we maintain healthy gums and treat periodontal disease in order to have strong foundation for your teeth and improve your general health.

Read more about Periodontal Treatment

Surgical Procedures

Surgical Procedures

Physiologic Based Dentistry

Physiologic Based Dentistry

Physiologic Based science

 is a broad and all encompassing approach to finding the stable physiologic neutral zone. Historically occlusal theories focused on the hard tissue structures in the system but lacked comprehensive perspective to be able to create predictable outcomes. With the inclusion of the soft tissue analysis along with the hard tissue science, we can arrive at an objective and complete analysis of the entire system including musculature and bone and teeth to create a stable result from multiple perspectives, including posture of the head, neck, body, and jaws. In addition, the muscular balance will create better occlusal stability and long term restorative or orthodontic/orthopedic stability as well as enhanced esthetics for the patient.

Read more about Physiologic Based Dentistry

Preventive Dentistry

Preventive Dentistry

Sedation Dentistry

Sedation Dentistry

Emergency Dentist

Emergency Dentist

Dr. Dmitry Gorbatov is your emergency dentist providing prompt treatment and fast pain relief for any emergency dental problem including:

Broken tooth repair
Tooth trauma
Tooth pain
Lose or broken crown,
Tooth and gum abscess pain
Urgent cosmetic dental care

Read more about Emergency Dentist
Using CareCredit for Dental Financing
Here are just some of the many dental care procedures and treatments you can use your CareCredit healthcare credit card for you or your family.
Preventive Dentistry
6-month check-ups
Endodontics
Periodontics
Periodental scaling
Periodontal disease prevention
Gingivitis prevention
Fluoride treatment
Ceramic Fillings
Sealants
Teeth cleaning
Mouth guard for sports
Restorative & Cosmetic Dentistry
Dental implants
Ceramic crowns
Root canals
Braces or retainers
Invisalign teeth straightening
Lumineers
Six Month Smile
Veneers
Bite plates
Headgear
Tooth repair
Teeth cleaning
* Subject to credit approval. Minimum monthly payments required. Not all promotional financing options are available at all enrolled providers. Ask yours for details.
Promotional financing options are not available at all retail locations that accept CareCredit and standard account terms will apply to such purchases.