Understanding TENS: A Revolutionary Approach in Dentistry
TENS, an acronym for Transcutaneous Electrical Neural Stimulation, represents a state-of-the-art technique employed in the world of dentistry and physiotherapy. By utilizing a carefully regulated low voltage electrical current, it triggers muscle stimulation in a non-invasive manner.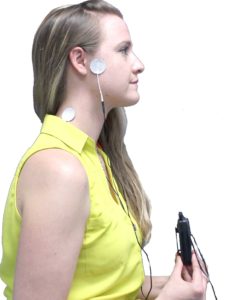 Traditionally, TENS finds application in alleviating muscle, joint, or bone issues linked with conditions like osteoarthritis, fibromyalgia, or common muscular ailments such as back and neck pain, tendinitis, or bursitis. Its effectiveness has rendered it widely popular for these purposes.
In the realm of Physiologic Dentistry, a refined form of TENS, featuring a specific wavelength, is applied to the muscles of the head and neck. This assists in relaxing particular muscles that may be stressed due to improper bite alignment, leading them to a state of true physiologic rest. Reaching this state means the brain 'forgets' the habitual bite position, enabling the patient to settle into a neutral and physiologically correct relationship. This isn't your typical over-the-counter TENS available online, but an ULTRA LOW frequency TENS, meticulously tailored for transneural stimulation.
Highly specialized TENS units designed for Physiologic Dentistry, like the ProSomnus/MicroDental MicroTENS, are employed at Dr. Dmitry Gorbatov's office to derive a comprehensive diagnosis. They also function therapeutically and form a definitive protocol to ensure the patient's optimal comfort and functionality.
The judicious utilization of TENS, in line with the exclusive methods practiced at the renowned Gorbatov Dentistry, facilitates the complete relaxation of the muscles of mastication. It further secures a physiologically sound and neutral posture of the mandible throughout the patient's examination and treatment process.
If you're looking for a seamless solution to dental alignment and muscular relaxation issues, a visit to our world-class dental facility located on Ocean Drive, oceanfront in Hollywood, could be your pathway to wellness. Offering unparalleled service, we invite you to schedule an appointment and take a step towards an enhanced well-being and appearance. Your comfort and health are our utmost priority at Gorbatov Dentistry.
Back to Physiologic Based Dentistry