February 13, 2018
Teeth become discolored, turning yellow or even a beige or brown color, due to stains that develop on both the hard, white surface of teeth (the enamel) as well as deeper within the teeth's structure.
Underneath the enamel is a pale brown substance called dentin, which can become more visible when enamel gets thinner — a very common occurrence for many adults. Dental erosion (erosive tooth wear) results from chronic loss of dental hard tissue that is chemically etched away from the tooth surface by acid and/or chelation (without bacterial involvement). What are some of the reasons enamel thins? Risk factors include aging, genetics and intake of foods that promote erosion and/or staining. Many of these same unhealthy habits also increase your risk for gum disease.
While it's unrealistic to expect that your teeth will remain shiny and very white into older age, many factors that accelerate the rate of teeth discoloration can be avoided.
Some of the reasons teeth turn yellow, beige or brown include:
Drinking coffee or tea
Smoking cigarettes
Thinning tooth enamel due to aging
Eating a poor diet. This includes consuming lots of processed foods high in acid, including soft drinks/soda, candies or sometimes even certain fruits. Even some supplements can worsen enamel thinning due to their acid content.
Suffering from dry mouth (since lack of saliva means less protection for enamel)
Breathing through your mouth and having blocked nasal passages. These conditions lower the amount of saliva and prevent the teeth/mouth from remoisturizing
Excessive fluoride intake, especially if this habit starts when you're a child
Genetic factors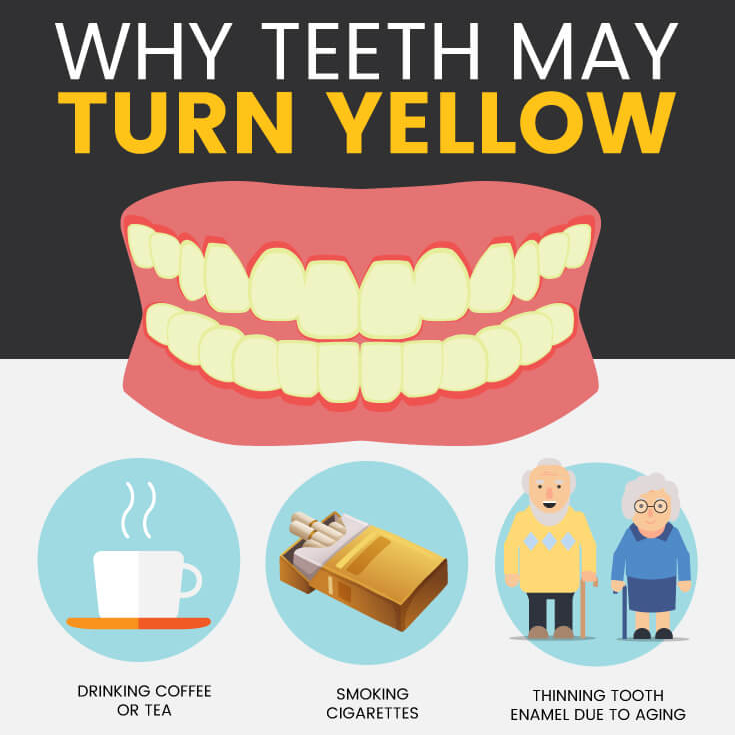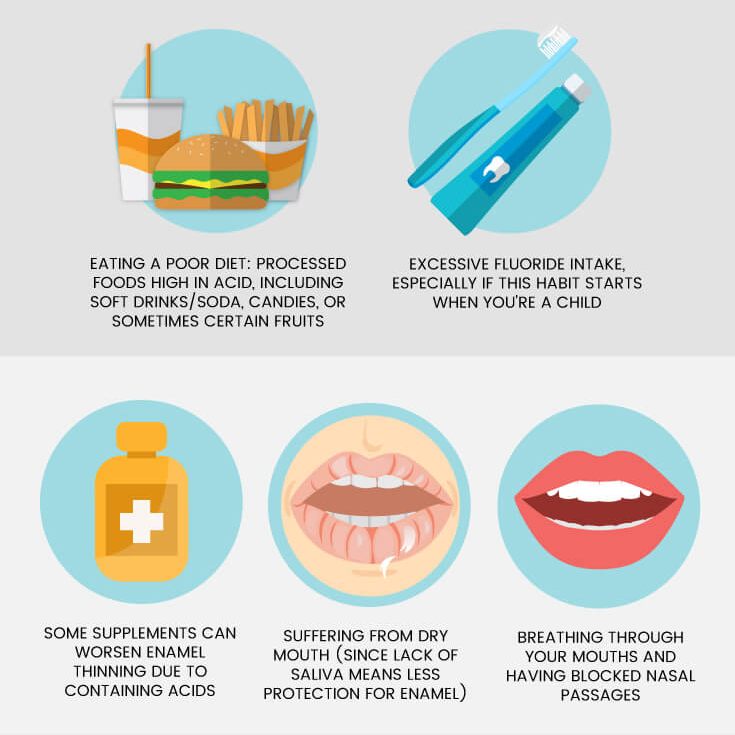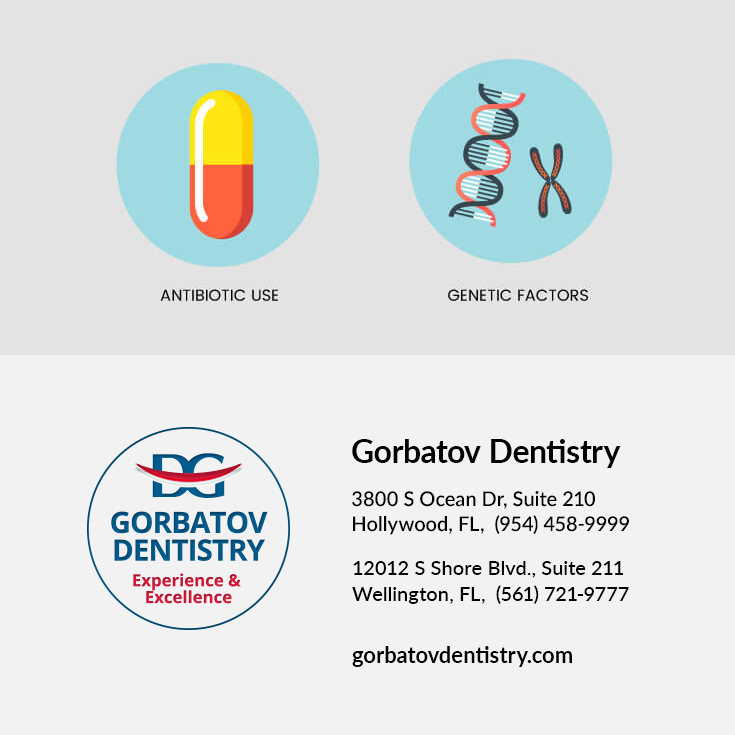 Back to Press Center