March 22, 2023

Hello my dear friends, my name is Dr. Dmitry Gorbatov, a cosmetic dentist practicing for over 30 years in Hollywood, Florida. Today, I want to discuss the importance of straight teeth and the reasons behind needing teeth straightening. First and foremost, let's talk about appearance.
August 16, 2018

It's important for you to take good care of your teeth and gums while pregnant. Pregnancy causes hormonal changes that increase the risk of developing gum disease which, in turn, can affect the health of your developing baby. Below are some tips to help you maintain good oral health before, during, and after pregnancy.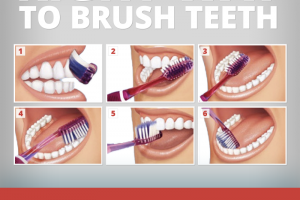 July 25, 2016

Admit it - brushing your teeth is so second-nature you barely think about it. But doing it right is key for a healthy mouth. It can help you avoid problems like cavities and gum disease. Sharpen your skills with these easy-to-follow tips: 1. Choose the Right Tool Just any old toothbrush may not be the one for you.
Back to Press Center