July 7, 2016

Choosing the right dentist for you and your family is an important task. You'll want someone you are comfortable with who is also properly trained to provide the type of dentistry you need. Look for a dentist affiliated with a reputable office that is convenient to your home or work.
June 17, 2016

We always like to look our best in public, and our teeth can certainly help boost moral and confidence levels when we smile. Of course it also helps if your teeth are gleaming white and in good shape. Seeing your dentist regularly is one way to ensure that your teeth (and smile) are in the best shape as well as using toothpastes that can assist with whitening, or bleaching.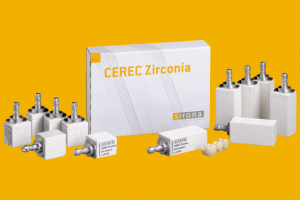 June 17, 2016

The new CEREC Zirconia makes chairside, single-visit zirconia restorations possible. At this year's Chicago Dental Society Midwinter Meeting, Sirona announced the combination of a trusted restorative material and the leading innovator in CAD/CAM dentistry.
Back to Press Center