July 26, 2016
If you need a root canal to treat a diseased tooth, you may be wary of the procedure. Many people conjure images of painful procedures followed by days of recovery. But root canal therapy can be quite gentle, particularly if you prepare beforehand. Here are some ways to prepare for your root canal treatment.
July 26, 2016
Some patients are afraid of endo … so are some dentists. Neither should be. If a patient says, "That wasn't bad at all" after treatment and the tooth is comfortable for many years, the patient is happy and the staff is rewarded. If done well, endo can be one of the most rewarding, predictable, and profitable treatments a dentist can do.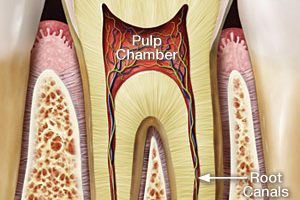 July 15, 2016
If you're about to have your first root canal treatment, you might be feeling pretty apprehensive about the whole thing, especially given all the stories floating around.
Back to Press Center