July 7, 2016
Choosing the right dentist for you and your family is an important task. You'll want someone you are comfortable with who is also properly trained to provide the type of dentistry you need.
June 29, 2016
The information in this chart is provided to help dentists discuss the attributes of commonly used dental restorative materials with their patients. The chart is a simple overview of the subject based on the current dental literature. It is not intended to be comprehensive. The attributes of a particular restorative material will vary from case to case depending on a number of factors.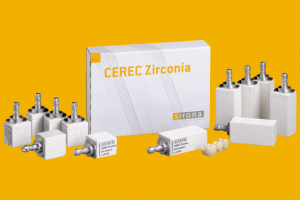 June 17, 2016
The new CEREC Zirconia makes chairside, single-visit zirconia restorations possible.
Back to Press Center